faculty
Alex Merz
merza@uw.edu
University of Washington,
Cell Signaling & Cell/Environment Interactions
Genetics, Genomics & Evolution
Microbiology, Infection & Immunity
Molecular basis of organelle identity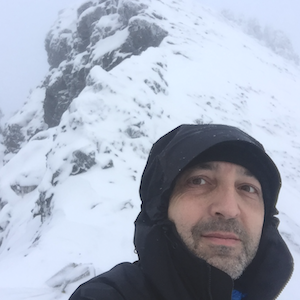 Faculty Contact Information
Lab Information
Accepting Students For:
Rotation, Spring
Rotation, Summer
Rotation, Winter
Permanent
Publications
The following publications were retrieved from PubMed:
Research Summary
We study the molecular mechanisms underlying the biogenesis and dynamics of organelles. Currently we are interested in traffic flowing into the Golgi and between the Golgi and endolysosomal organelles. We use yeast as a pioneer system due to its still unparalleled genetic toolkit and advanced genomics.
Approaches used in the lab include: super-resolution microscopy, protein biochemistry; reconstitution of membrane dynamics using cell-free and reconstituted systems; high-throughput "deep scan" saturation mutagenesis; and EM tomography and single-particle structure determination.