faculty
Brian Kraemer
kraemerb@uw.edu
Research Associate Professor
University of Washington
,
Psychiatry & Behavioral Sciences
Developmental Biology, Stem Cells & Aging
Neuroscience
Molecular Mechanisms of Neurodegenerative Diseases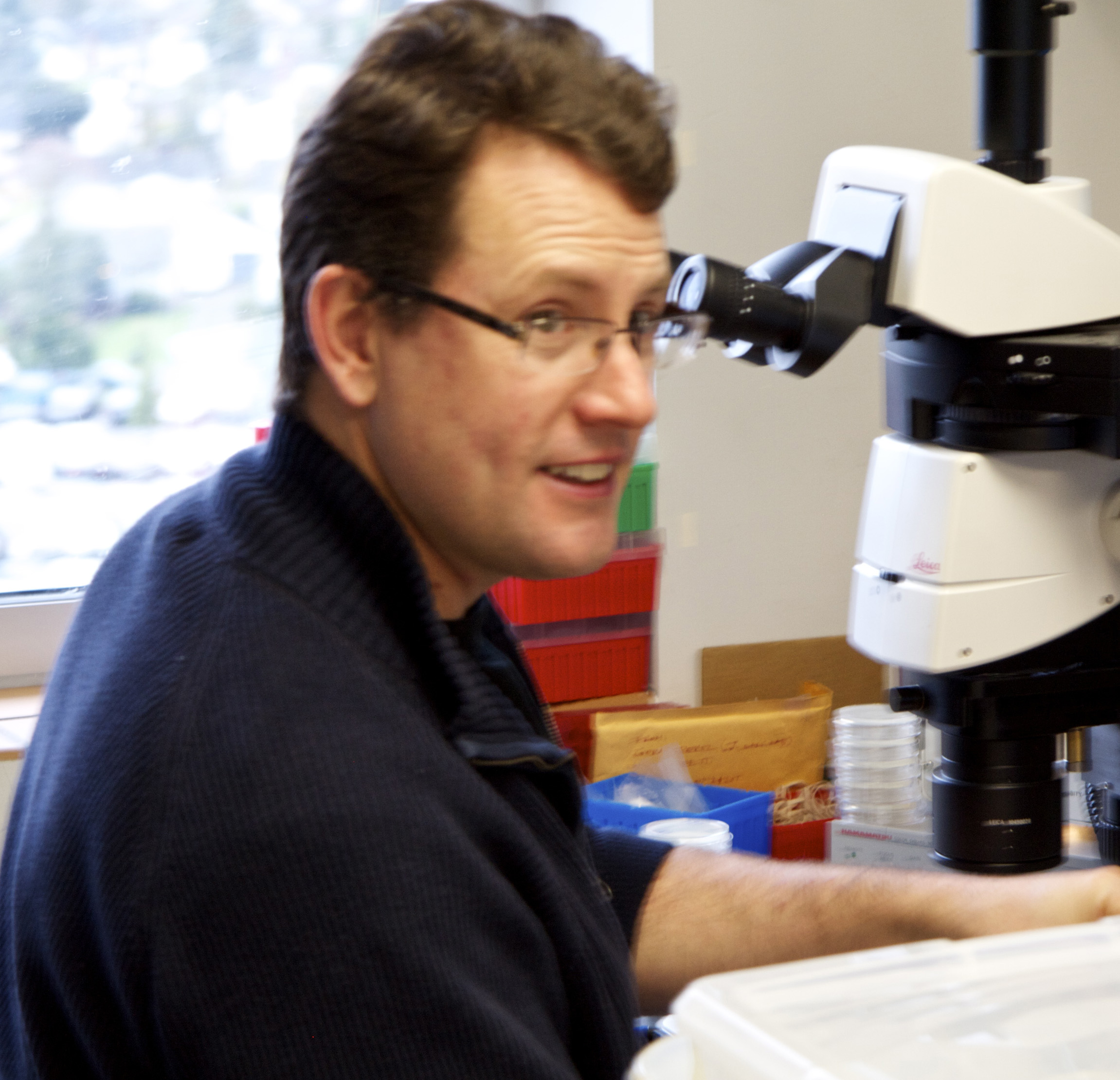 Faculty Contact Information
Building: VA PSHCS
Room: Building 1, Room 711
Box: Box 358280
Phone: 206-277-1071
Alt Phone: 206-277-1071
http://kraemerlab.uw.edu/
Research Summary
Dr. Kraemer's research group investigates the molecular causes of neurodegeneration in Alzheimer's disease, amyotrophic lateral sclerosis (ALS), and related disorders of the nervous system. His lab utilizes C. elegans and mouse models for the tau pathology seen in Alzheimer's disease and for the TDP-43 pathology seen in ALS to investigate disease mechanisms. Recent work has employed CRISPR/Cas9 genome engineering technology to develop new disease models and test hypotheses about molecular disease mechanisms.
Publications
The following publications were retrieved from PubMed: