faculty
Brian Kraemer
kraemerb@uw.edu
University of Washington
,
Psychiatry & Behavioral Sciences
Developmental Biology, Stem Cells & Aging
Genetics, Genomics & Evolution
Neuroscience
Molecular Mechanisms of Neurodegenerative Diseases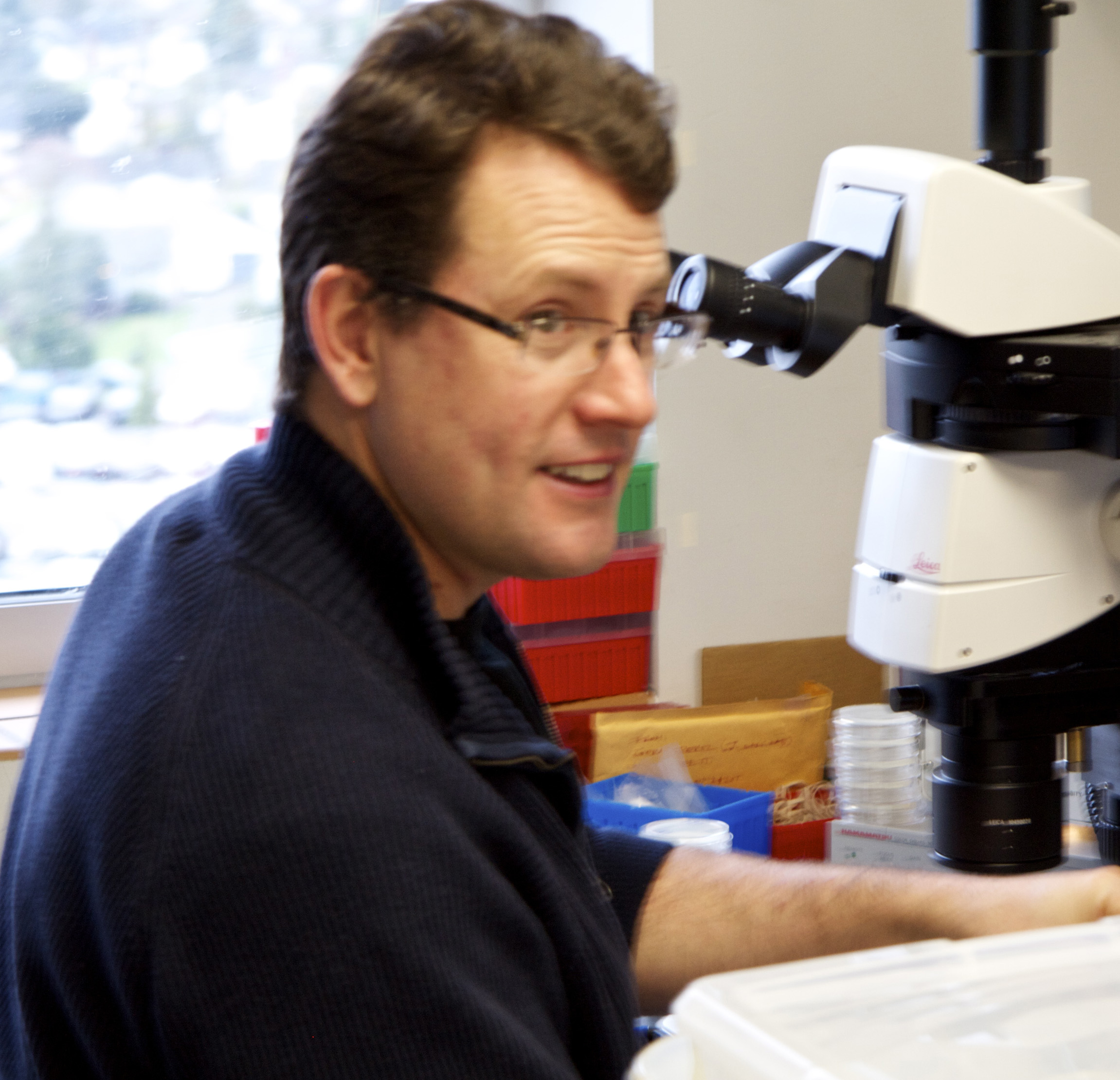 Faculty Contact Information
Research Summary
Dr. Kraemer's research group investigates the molecular causes of neurodegeneration in Alzheimer's disease, amyotrophic lateral sclerosis (ALS), and related disorders of the nervous system. His lab utilizes C. elegans and mouse models for the tau pathology seen in Alzheimer's disease and for the TDP-43 pathology seen in ALS to investigate disease mechanisms. Recent work has employed CRISPR/Cas9 genome engineering technology to develop new disease models and test hypotheses about molecular disease mechanisms.
DEI Statement
As a mentor, I strive to tailor both the training experience and environment to meet the individual needs and learning objectives of each mentee with the goal of helping them to realize their full potential as a scientist and a scholar. Clearly each of us as scientists function as an individual with distinct preferences, personalities, abilities, strengths, and limitations impacted by our individual experiences, background, and education. To establish a tailored training environment for each trainee, I engage in an ongoing dialog with each member of my laboratory to balance personal development, academic achievement, and scientific progress. The diversity within my laboratory benefits all of us by contributing to its scientific productivity and effectiveness as a training environment. My ultimate mentoring objective is to support my mentees on their journey as they develop as scientist to achieve their academic and professional goals.
Training Summary
Anti-Racism Training (Neuroscience Training Program) – 2021
Mentor Training (CIMER, MCB sponsored workshop) – 2019
Accepting Students For:
Rotation, Autumn
Rotation, Spring
Rotation, Summer
Rotation, Winter
Permanent
Lab Information
Location: VA PSHCS
Building: Building 1 Rooms 711, 708
Room: S182C
Box: 358280
Phone: 206-277-1071
Alt Phone: 2062771071
http://kraemerlab.uw.edu/