faculty
Claudia Carvalho
ccarvalho@pnri.org
Pacific Northwest Research Institute
Computational Biology
Gene Expression, Cell Cycle & Chromosome Biology
Genetics, Genomics & Evolution
Underlying the genomic architecture of rare diseases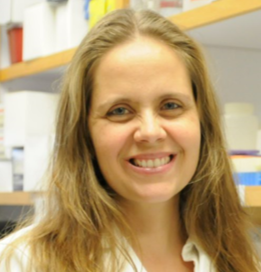 Faculty Contact Information
Research Summary
The Carvalho lab studies how structural variants (SVs) are formed and how they contribute to a disease state. We utilize genomic tools such as next-generation sequencing and optical mapping to uncover pathogenic variants. Our lab is particularly interested in investigating DNA rearrangements that are challenge to detect, e.g. insertions and inversions. They can contribute to disease in unexpected ways, and are often overlooked in diagnostic screenings. Complex SVs provide clues to the mechanisms of formation of de novo events in the genome.
DEI Statement
Two key words define the main goals of my mentoring philosophy: Communication and Teamwork. Being a Latina researcher myself, those two words summarize the career path I took. They are key to increase diversity in the lab space and allowed me to establish a research program with a strong network of scientists, trainees and families interested in understanding how minimum alterations in the human genome profoundly affect our daily lives. Science can only have real societal impact with contributions of people from different cultures, genders, and countries.
Training Summary
2016-2019: Faculty Inclusion Ambassador at Baylor College of Medicine
2017: Bridges: Building a Supportive Community
2020: Mentor Training Workshop, hosted by the Gulf Coast Consortia (Dec. 2, Dec. 9 and Dec. 16, 2020). Three day workshop based in case studies, activities and small-group discussion, an interactive experience aimed at promoting discovery and understanding of the mentoring process including benefits and challenges of diversity, inclusivity and culture.
Accepting Students For:
Rotation, Autumn
Rotation, Spring
Rotation, Summer
Rotation, Winter
Permanent
Lab Information