faculty
Andres Barria
barria@uw.edu
University of Washington
,
Physiology & Biophysics
Cell Signaling & Cell/Environment Interactions
Neuroscience
Synaptic transmission and cell signaling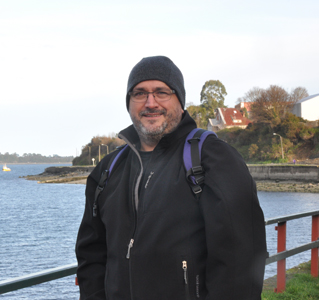 Faculty Contact Information
Research Summary
Research in my laboratory focuses on the cellular and molecular mechanisms that regulate synaptic transmission in the hippocampus of rodents and non-human primates. We combine an array of techniques including molecular biology, cell biology, biochemistry, as well as electrophysiology and fluorescence imaging. Currently we are studying: 1) A novel Wnt signaling cascades in neurons that regulate synapses, 2) Dysregulation of synapses in a model of Fragile X Syndrome, 3) Intrinsic properties of hippocampal neurons in non-human primates.
Publications
The following publications were retrieved from PubMed:
Accepting Students For:
Rotation, Spring
Rotation, Summer
Rotation, Winter
Lab Information
Location: University of Washington - School of Medicine
Building: Health Sciences Bldg.
Room: H-404
Box: 357290
http://www.barrialab.org/