faculty
Dana Miller
dlm16@uw.edu
University of Washington,
Cell Signaling & Cell/Environment Interactions
Developmental Biology, Stem Cells & Aging
Gene Expression, Cell Cycle & Chromosome Biology
Molecular genetics of responses to hypoxia and hydrogen sulfide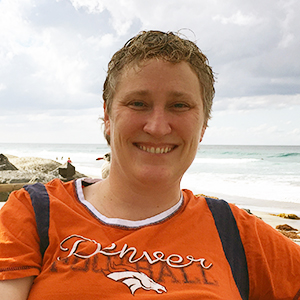 Faculty Contact Information
Lab Information
Accepting Students For:
Rotation, Autumn
Rotation, Spring
Rotation, Summer
Rotation, Winter
Permanent
Publications
Research Summary
We study how animals maintain physiological homeostasis in stressful environments. Our research is currently focused on understanding the role of hydrogen sulfide signaling in cellular homeostasis. We have also discovered a new epigenetic "memory" of hydrogen sulfide, which is the focus of one projecxt. We are also interested in defining molecular and genetic pathways that mediate adaptive responses to low oxygen (hypoxia), and how they are modulated by sulfide. We are particularly interested in how the response to hypoxia impacts cellular proteostasis.