faculty
Dana Miller
dlm16@uw.edu
University of Washington
,
Biochemistry
Cell Signaling & Cell/Environment Interactions
Developmental Biology, Stem Cells & Aging
Molecular genetics of responses to hypoxia and hydrogen sulfide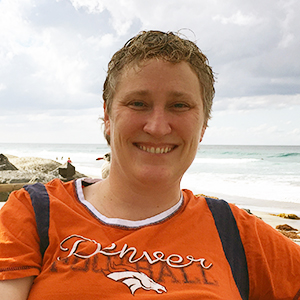 Faculty Contact Information
Research Summary
Our research is currently focused on understanding how oxygen and hydrogen sulfide integrate in cellular homeostasis mechanisms. Current projects include understanding how low oxygen (hypoxia) impacts proteostasis mechanisms, understanding the epigenetic responses to hydrogen sulfide, and mapping molecular and genetic pathways that regulate hydrogen sulfide signaling and toxicity.
DEI Statement
My goal is to disrupt systemic practices and structures that limit how people from minoritized backgrounds can engage with biomedical research. I am chair of the Biochemistry DEI committee, a founding member of the UW School of Medicine Basic Sciences Task force for justice, diversity, equity, and inclusion, and an active member of the Allies program.
Training Summary
Anti-racism and gender affirming training by Lavendar Rights Project.
PR2ISM STEMM(S) Mentoring Education Series, Session 1: Considerations for cultivating equitable mentoring ecosystems. Featuring Beronda Montgomery, PhD.
Building Healthy Workplaces Training: Community Strategies & Individual Skills to Prevent Sexual Harassment, UW SafeCampus.
Circlekeeper training for Racial Healing Peace Circles, led by Sharona Gordon.
Intergroup Dialogue training, led by Anjulie Ganti and Norma Timbang.
CIMER workshop on mentoring.
Accepting Students For:
Rotation, Autumn
Rotation, Spring
Rotation, Summer
Rotation, Winter
Permanent
Lab Information