faculty
Naeha Subramanian
naeha.subramanian@systemsbiology.org
Institute for Systems Biology,
Cancer Biology
Microbiology, Infection & Immunity
Regulation of Intracellular Innate Immunity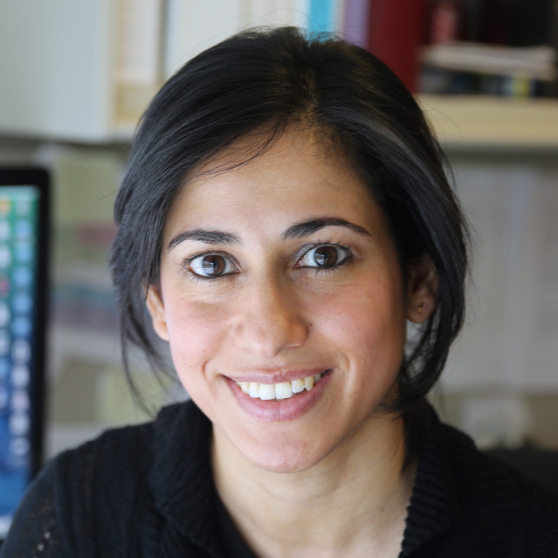 Faculty Contact Information
Lab Information
Accepting Students For:
Rotation, Spring
Rotation, Summer
Rotation, Winter
Permanent
Publications
Encyclopedia of Cell Biology
Hutcheon C, Paulvannan P, Subramanian N.
1st ed. Bradshaw RA, Stahl PD, editors. United States of America: Elsevier; 2016. Cytoplasmic sensing in innate immunity; p.710-726. 3008p.
Rommereim LM, Subramanian N.
Cell. 2015; 162(1):18-20.
PubMed [journal]
PMID:

26140588
Network representations of immune system complexity.
Subramanian N, Torabi-Parizi P, Gottschalk RA, Germain RN, Dutta B.
Wiley interdisciplinary reviews. Systems biology and medicine. 2015; 7(1):13-38. NIHMSID: NIHMS654902
PubMed [journal]
PMID:

25625853

PMCID:

PMC4339634
Research Summary
We study innate immune responses mediated by a class of intracellular sensors of pathogens and danger called the NOD-like receptors (NLRs) and their role in immune disease. A key aspect is using unbiased systems biology approaches for combining information from multiple levels such as genes, proteins and whole cells to identify NLR signaling pathways and their regulation. Another major focus is on investigating the activation of inflammasomes, which are signaling complexes formed by some NLRs, and the role of sub-cellular structures such as mitochondria in regulation of inflammasome function.