faculty
Elhanan Borenstein
elbo@uw.edu
University of Washington,
Biophysical and Structural Biology
Genetics, Genomics & Evolution
Microbiology, Infection & Immunity
Computational study of the human microbiome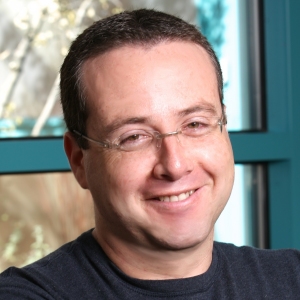 Faculty Contact Information
Accepting Students For:
Rotation, Autumn
Rotation, Spring
Rotation, Summer
Rotation, Winter
Permanent
Publications
Research Summary
The Borenstein lab focuses on computational study of the human microbiome and of other complex microbial ecosystems. We are broadly interested in the integration of systems biology approaches, computational modeling, and integrative meta-omic analysis to address fundamental questions in microbial ecology and to gain a systems-level, principled, mechanistic understanding of the microbiome. We develop a variety of computational methods and predictive models for studying the human microbiome, and aim to harness such methods for microbiome-based therapy.