faculty
Nichole Klatt
klattnr@uw.edu
University of Washington,
Microbiology, Infection & Immunity
Microbiome and mucosal dysfunction in HIV transmission and pathogenesis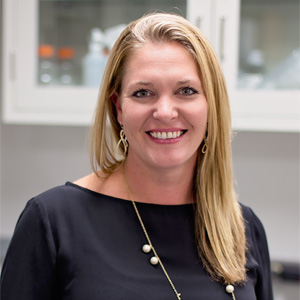 Faculty Contact Information
Building: 3000 Western Ave
Phone: 206-221-0254
Lab Information
Location: University of Washington/WaNPRC
Building: 3000 Western Ave
Room: 48, 3
Phone: 206-221-0254
Alt Phone: 2062210254
http://www.klatt-lab.com/
Accepting Students For:
Rotation, Autumn
Rotation, Spring
Rotation, Summer
Rotation, Winter
Permanent

Warning: Invalid argument supplied for foreach() in /home/mcbsea5/public_html/wp-content/themes/flaton/user-profile.php on line 371

Research Summary
The complex interactions between the epithelial barrier, the microbiome, mucus and immune cells are critical for protection from disease. The focus of my lab is to understand mechanisms underlying mucosal dysfunction, microbiome dysbiosis and altered immunity in mucosal tissues (mainly gastrointestinal and female reproductive tracts), and how these defects contribute to HIV transmission and pathogenesis. Our ultimate goal is to improve prevention and treatment strategies for HIV infection.