faculty
Anthony Rongvaux
rongvaux@fredhutch.org
Fred Hutch
,
Clinical Research
Cancer Biology
Microbiology, Infection & Immunity
(Area Director)
Innate immunity in infection and cancer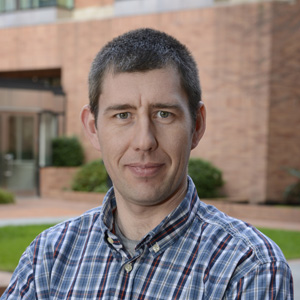 Faculty Contact Information
Research Summary
We are studying innate immunity; i.e., the very first steps in the development of immune responses. Our ongoing studies are addressing:
1) How does the immune system differentiate normal cell death from stress-induced death?
2) In co-infection models, how does a first infection affect the response to a second pathogen?
3) In cancer, how do macrophages infiltrate the tumor and shape antitumoral immunity?
To address these questions, we are developing specific genetically-modified mice, including "humanized mouse" models that allow us to translate our findings to pre-clinical conditions.
DEI Statement
I believe that each of us has unique talents, and that we can best express them in a flexible environment. In the lab, we work as a team in which each of us benefits from the contributions of all other members. The diversity in our respective trainings, in our cultural backgrounds and in our life experiences broadens each of our perspectives and helps us approach science with an open mind. As a mentor, my role is to foster this open, respectful and collaborative environment, and guide each lab member toward their most ambitious scientific and career goals.
Training Summary
2021: Bias Mitigation Education: Grounding & Commitment (Fred Hutch's Office of Diversity, Equity & Inclusion)
2021: Towards Effective Mentorship Practices (UW's Office of Equity & Justice in Graduate Programs)
Accepting Students For:
Rotation, Autumn
Rotation, Spring
Rotation, Summer
Rotation, Winter
Permanent
Lab Information