faculty
Karol Bomsztyk
karolb@u.washington.edu
University of Washington
,
Pharmacology
Cancer Biology
Cell Signaling & Cell/Environment Interactions
Gene Expression, Cell Cycle & Chromosome Biology
Epigenetic alteration in disease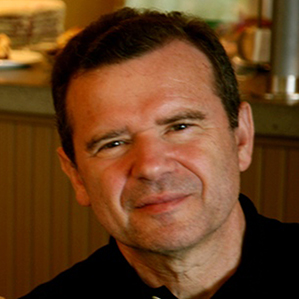 Faculty Contact Information
Building: UW Medicine SLU
Room: Brotman Room 243
Box: 358050
Phone: 206-616-7949
Research Summary
Detrimental epigenetic processes are emerging as major pathophysiologic culprits of disease including cancer, inflammation, infection and organ injury. These processes involve signaling, transcription and epigenetic factors that regulate gene transcription in the chromatin environment, or the epigenome. To better define epigenetic processes in health and disease, our laboratory has been developing high throughput and sensitivity epigenetic platforms and computational tools and have applied them to study acute organ injury, cancer and inflammation.
Publications
The following publications were retrieved from PubMed:
Accepting Students For:
Rotation, Autumn
Rotation, Spring
Rotation, Summer
Rotation, Winter
Permanent
Lab Information
Location: University of Washington
Building: UW Medicine SLU
Room: Brotman Room 243
Box: Box 358050
Phone: 206-543-1014
Alt Phone: 206-616-4949