faculty
Matthew Parsek
parsem@uw.edu
University of Washington
Cell Signaling & Cell/Environment Interactions
Genetics, Genomics & Evolution
Microbiology, Infection & Immunity
Bacterial communities and their relationship to disease.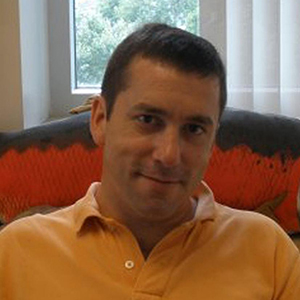 Faculty Contact Information
Building: F-building SLU
Room: 850
Box: Department of Microbiology – Box 357242 University
Phone: 206-221-7871
Research Summary
Biofilm formation has been linked to many chronic bacterial infections. Thus, significant research has been directed towards understanding the basic biology behind biofilm formation. Biofilms produce an extracellular matrix that functions, in part, to hold the community together. Pseudomonas aeruginosa represents a paradigm species that we use to study of biofilms in the laboratory.
DEI Statement
My lab fosters a culture of scientific creativity and curiosity. We look to attract the best scientists at all levels of training and give them top-notch mentoring and the freedom to pursue the scientific questions they find most interesting. Everyone is welcome— as my lab is an inclusive workplace, our lab mates are comfortable bringing their authentic selves to work. We feel that the freedom to express who you are is integral to creativity, clear communication, and the scientific process.
Training Summary
Online workshop:
Inclusive teaching and mentoring: A facilitated conversation for educators in the Department of Microbiology
Publications
The following publications were retrieved from PubMed:
Accepting Students For:
Rotation, Autumn
Rotation, Spring
Rotation, Summer
Rotation, Winter
Permanent
Lab Information