faculty
Mark Bothwell
mab@uw.edu
University of Washington
,
Physiology & Biophysics
Cell Signaling & Cell/Environment Interactions
Developmental Biology, Stem Cells & Aging
Neuroscience
Signaling mechanisms in neurodevelopment and neurodegeneration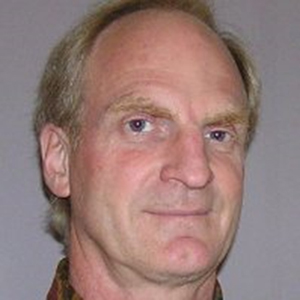 Faculty Contact Information
Building: South Lake Union
Room: S423
Box: 358056
Phone: 206-543-7924
Research Summary
We have two main research interests. One interest addresses the manner of function of growth factor receptors and particularly of neurotrophic factor receptors. The second interest addresses mechanisms responsible for neurodegenerative diseases including Alzheimer's disease, Charcot-Marie-Tooth disease, and ALS. For these investigations our primary experimental approach employs neurons differentiated from gene-edited human induced pluripotent stem cells.
DEI Statement
I am, and have been throughout my professorial career, strongly committed to maintaining a diverse, inclusive, and equitable environment in my research group. I arrived at this stance quite by accident at the beginning of my career. Starting as an Assistant Professor at Princeton University I was desperate to recruit a lab group and accepted nearly every undergrad, grad student and postdoc who approached me, with the unintended result that my group initially was populated by a peculiar group misfits who turned out to be both productive and fun to be around. Lab groups tend to develop a self-perpetuating culture so my group developed a reputation as an environment where individuals of every stripe were welcomed. As a result, for example, every single undergraduate POC in the Princeton undergrad lab research program chose my lab for their Honors thesis project over a period of several years.
Over my career, I have trained 16 individuals who subsequently attained professorial positions at research universities – of these, half were women. My lab group has included, as valued members, lesbian and gay individuals and individuals from every continent. My commitment to fostering diversity and inclusivity is demonstrated by my recent collaboration with Alec Smith and David Mack to establish a summer research internship program at ISCRM for Seattle area high school students of color. UW Medicine Advancement has completed setting up, on our behalf, a gift fund entitled DIVERSITY, EQUITY AND INCLUSION FOR NEUROMUSCULAR RESEARCH to support this effort.
I have always worked hard to improve my mentoring skills, particularly concerning being supportive of individuals, including women and URMs, whose life experiences differ from mine. I served for three years as one of two men on a Society for Neuroscience committee for mentoring women in neuroscience and for 5 years as director of UW's career development workshop for biomedicine postdocs.
Illustrative of my efforts to promote URM careers:
In 1999, my lab studied cerebellar development, led by a female Lebanese graduate student, Sana Karam. I served as the external member of the thesis advisory committee of Roy Sillitoe, a black graduate student studying cerebellar development at the University of Calgary. I brought him to my lab for training in a technique he required, but my efforts failed to convince him to join me as a postdoc. He completed postdoctoral work at NYU and took an impermanent position at Yeshiva University. As an editor at a major journal my efforts led to his appointment as an editor. This, and my enthusiastic letter of recommendation bolstered his portfolio allowing him to secure an appointment as an Assistant Professor at Baylor University, where he has emerged as a leader in his field. Sana Karam is now Associate Professor at the University of Colorado.
From 2002-2010 I was external advisor to the Department of Biological Sciences, Pontificia Universidad Católica de Chile. I strongly pressed the all-male departmental leadership to give more resources to a talented Assistant Professor, Francisca Bronfman Cáceres, the only female PI. With more lab space and more money her research program flourished. She is now an internationally renowned Full Professor.
Training Summary
Workshop on Inclusive Teaching and Mentoring (UW Department of Physiology and Biophysics) – August 2020
Directed and participated in the Future Faculty Fellows Workshop, a 2-day career development workshop for postdocs, including a one hour session on mentorship – 2012-2017
Accepting Students For:
Rotation, Winter
Lab Information