faculty
Chris Hague
chague@uw.edu
University of Washington,
Biophysical and Structural Biology
Cancer Biology
Cell Signaling & Cell/Environment Interactions
Discovery and characterization of G protein-coupled receptor macromolecular complexes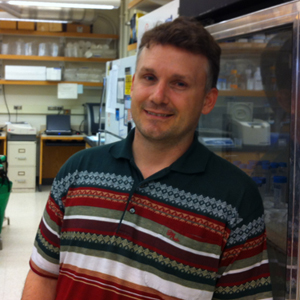 Faculty Contact Information
Lab Information
Accepting Students For:
Rotation, Autumn
Rotation, Spring
Rotation, Summer
Rotation, Winter
Permanent
Research Summary
The research interests of the laboratory focus on the study of G-protein coupled receptors (GPCRs). GPCRs comprise ~1% of the entire genome and represent the target for >30% of all commercially available pharmaceutical drugs.
Our currents interests include the study of the adrenergic, sensory and orphan receptors. Using mass spectrometry and biochemical techniques, we are identifying novel protein binding partners for GPCRs.