faculty
Vincenzo Cirulli
vcirulli@uw.edu
University of Washington
Cancer Biology
Cell Signaling & Cell/Environment Interactions
Developmental Biology, Stem Cells & Aging
Role of cell adhesion moleculs in the development and function of the pancreatic islet cell lineage.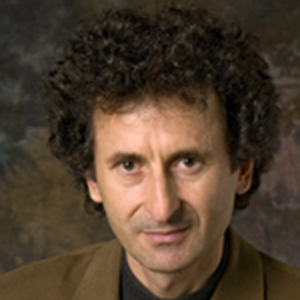 Faculty Contact Information
Research Summary
The overall objective of my research is to understand mechanisms of islet cell development and function, with special emphasis on the role of cell-cell and cell-matrix adhesion receptors as instructive cues for developing islet progenitors. In an effort to develop strategies of possible translational value to human type 1 and type 2 diabetes, our research work uses animal models, human pancreatic islet tissue, as well as human pluripotent stem cells.
DEI Statement
Throughout my career I have strived to promote values of social justice, equality, and inclusion, as well as integrity in supporting the development of underrepresented minorities in science. To this day, I continue to hire and train students, fellows and staff members from diverse ethnicities, cultural backgrounds, and sexual orientation (Cuba, Spain, Switzerland, China, Italy, Mexico, USA). My modus vivendi is that social justice can only be achieved in a culturally and socially equitable environment that promotes and cherish the values of diversity at personal and professional level.
Training Summary
Over the past three decades, first at UCSD and later at UW, I have taken several courses on DEI, on successful strategies that foster successful Mentorship and Leadership in academia. Presently, I participate regularly to meeting organized by the UW-Medicine leadership on CLIME (Center for Leadership and Innovation in Medical Education), and by the UW-ISCRM on the UNITE Strategic Plan. In addition, I have been also participating to the UW-ISCRM STEM Outreach program that promotes public education and understanding of the science that we conduct.
Accepting Students For:
Rotation, Autumn
Rotation, Spring
Rotation, Winter
Permanent
Lab Information