faculty
Shao-En Ong
shaoen@uw.edu
University of Washington,
Biophysical and Structural Biology
Cancer Biology
Cell Signaling & Cell/Environment Interactions
Proteogenomic approaches to study gene regulation and cancer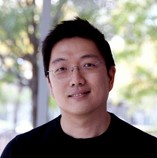 Faculty Contact Information
Building: HSB
Box: 357280
Phone: 206-616-6962
Lab Information
Accepting Students For:
Rotation, Autumn
Rotation, Spring
Rotation, Summer
Rotation, Winter
Permanent
Publications
Research Summary
Our laboratory focuses on developing and applying novel proteomics approaches to measure proteome-wide changes in post-translational modifications and protein abundances whilst studying protein-protein interactions that dynamically regulate cellular processes like growth and proliferation. Another of our major goals is to integrate genomics and proteomics to study dysregulated signaling in cancer. Our team includes experts in chemical biology, genetic analysis, genomics, and proteomics and reflects our passion in research spanning different disciplines.