faculty
Beth Traxler
btraxler@uw.edu
University of Washington
Gene Expression, Cell Cycle & Chromosome Biology
Genetics, Genomics & Evolution
Microbiology, Infection & Immunity
Evolution and Horizontal gene transfer in Gram negative bacteria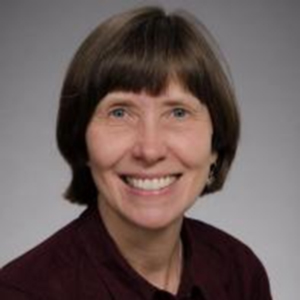 Faculty Contact Information
Research Summary
The Traxler lab has extensive expertise in bacterial horizontal gene transfer, with particular focus on transfer mediated by conjugation systems such as the F plasmid of E. coli. Conjugation can efficiently transfer large amounts of DNA between cells and accounts for the dissemination of many antibiotic resistance genes among bacterial pathogens. The lab examines conjugative DNA transfer with fluorescent microscopy, does protein structure/function studies of the F Type IV secretion system, and characterizes the importance of conjugation in evolution of fluoroquinolone resistance in E. coli.
DEI Statement
Dr. Traxler chairs the Microbiology Diversity committee and works with a variety of national and local DEI programs for students. She also is a member of the UW Allies program (and the Allies Advisory Group), which supports trainees as they navigate challenges and conflicts at work.
The Traxler lab is proud to have a history of training diverse students who have gone on to careers in science, education, and medicine. We strive to have a supportive lab community, where individuals can work together to achieve goals and move forward in life.
Training Summary
Restorative Justice Training (Infinite Impact)
EDI Foundational Training Series (UW Medicine Office of Healthcare Equity)
Center for Teaching & Learning Workshop on Inclusive Teaching
Building Healthy Workplaces Training
Implicit Bias Training
Holistic support of the graduate student experience: towards effective mentorship
Accepting Students For:
Rotation, Autumn
Rotation, Spring
Rotation, Summer
Permanent
Lab Information
Location: University of Washington School of Medicine
Building: Magnuson Health Sciences, J wing
Room: J-163
Box: Box 357735
Phone: 206-543-1425
Alt Phone: 206-543-5485