faculty
Billie Swalla
bjswalla@uw.edu
University of Washington
,
Biology
Cell Signaling & Cell/Environment Interactions
Developmental Biology, Stem Cells & Aging
Gene Expression, Cell Cycle & Chromosome Biology
Evolution, Development and Regeneration in Chordates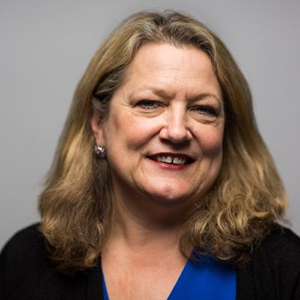 Faculty Contact Information
Research Summary
My lab is interested in the evolution and development of invertebrate genomics and body plans, so we study marine invertebrates that frequently have different larval and adult body plans. We are interested in the evolution of chordates and proposed a new hypothesis for a worm-like deuterostome ancestor in 2000, highlighting the importance of studying hemichordate and tunicate development and evolution. We want to understand how developmental gene networks work and evolve to create new body plans, so we study gene expression during development and regeneration.
DEI Statement
My passion is increasing participation and leadership of women, BIPOC and LGBTQ in science. I was a founding member of the UW SACNAS chapter and am an active and engaged participant in supporting students. My trainees become excellent scientists and communicators, in both writing and speaking. We discuss research and also the barriers that women and underrepresented groups may face and how to overcome these hurdles to be successful. My students have gone on to successful careers of their choice after graduation from my lab.
Training Summary
2020 Summer Biology Book Club "How to be an Anti-Racist" by Ibram X. Kendi
2020 Sept 9 10:00 AM – 12:00 PM Neuroscience EPIC Training
"Building Healthy Workplaces: Biomedical Research Programs"
2020 Sept. 25 Biology Retreat
"Mentoring Compacts"
2020 Aug. 27 SABER – Race REALLY Matters
Speaker: David Asai
2020 Oct. 8 SABER – "Language Matters" – Microaggressions and Microassaults
Speakers: Colin Harrison & Kimberly Tanner
SABER – "But is it really "just" science? Engaging critical race theory to unpack racial oppression with implications for Black student science engagement"
Publications
The following publications were retrieved from PubMed:
Accepting Students For:
Rotation, Autumn
Rotation, Spring
Rotation, Summer
Rotation, Winter
Permanent
Lab Information