faculty
Alex Merz
merza@uw.edu
University of Washington
,
Biochemistry
Biophysical and Structural Biology
Cell Signaling & Cell/Environment Interactions
Microbiology, Infection & Immunity
Molecular basis of organelle identity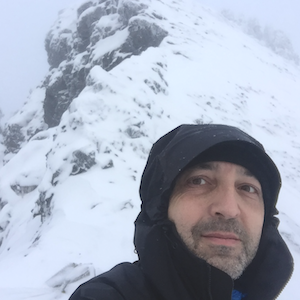 Faculty Contact Information
Research Summary
We have two main emphasies:
1. Cell biology. Currently we are interested in traffic flowing into the Golgi and between the Golgi and endolysosomal organelles, using yeast as a model system.
2. Bacterial pathogenesis. We are studying how Neisseria species initiate infections that cause bacterial meningitis and gonorrhea.
Approaches used in our group include: super-resolution microscopy, reconstitution of membrane dynamics using cell-free and reconstituted systems; high-throughput "deep scan" saturation mutagenesis; and EM tomography and single-particle structure determination.
DEI Statement
We strive to foster an open and welcoming environment. Our goal is to accelerate the personal and scientific development of *all* trainees in a safe environment that centers on personal respect and supportiveness, with open and unfettered discussion of the technical and scientific issues that are at the center of our work. We acknowledge that scientific work, creativity, and rigor can be facilitated or impeded by personal, family, and community issues, and we emphasize that self-care and mutual respect are prerequisites for sustainable scientific and intellectual progress.
Training Summary
We've generally had a small but excellent group. Each person has their own project or projects. We are problem-based, technique-agnostic, and like to develop powerful genetic and biochemical systems to address fundamental problems in biology.
At present we're one grad student, two Research Scientists, one Senior Research Scientist, and usually a couple of undergrads. Lab alumni have gone on to successful careers in academic science, biotechnology and pharma, information science, clinical medicine and clinical laboratory management, and medical writing.
Publications
The following publications were retrieved from PubMed:
Accepting Students For:
Rotation, Autumn
Rotation, Spring
Rotation, Summer
Rotation, Winter
Permanent
Lab Information
Location: University of Washington main campus
Building: Health Sciences Building
Room: HSB J-355
http://www.merzlab.org/