faculty
Alex Merz
merza@uw.edu
University of Washington
,
Biochemistry
Biophysical and Structural Biology
Cell Signaling & Cell/Environment Interactions
Microbiology, Infection & Immunity
Molecular basis of organelle identity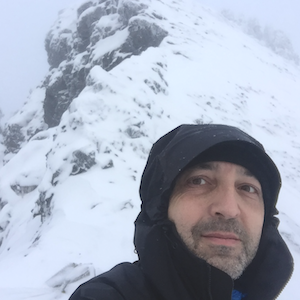 Faculty Contact Information
Research Summary
We have two main emphasies:
1. Cell biology. Currently we are interested in traffic flowing into the Golgi and between the Golgi and endolysosomal organelles, using yeast as a model system.
2. Bacterial pathogenesis. We are studying how Neisseria species initiate infections that cause bacterial meningitis and gonorrhea.
Approaches used in our group include: super-resolution microscopy, reconstitution of membrane dynamics using cell-free and reconstituted systems; high-throughput "deep scan" saturation mutagenesis; and EM tomography and single-particle structure determination.
Publications
The following publications were retrieved from PubMed:
Accepting Students For:
Rotation, Autumn
Rotation, Spring
Rotation, Summer
Rotation, Winter
Permanent
Lab Information