faculty
Michael Gerner
gernermy@uw.edu
University of Washington
,
Immunology
Cell Signaling & Cell/Environment Interactions
Microbiology, Infection & Immunity
Coordination of the innate and adaptive immune response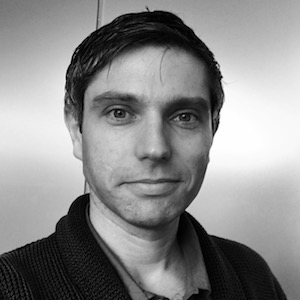 Faculty Contact Information
Research Summary
The immune system is composed of multiple innate and adaptive immune cells with distinct functional properties. Utilizing cutting-edge imaging techniques, we are now finding that these cells have non-overlapping spatial distribution properties within lymphoid and non-lymphoid tissues, forming specialized immune microenvironments. We are now studying how these tissue microenvironments influence the crosstalk and communication between different immune cells, as well as their involvement in the generation of immune responses to vaccines, and during infectious and neoplastic disease.
DEI Statement
As Associate Professor at UW, I have approximately 7 years of experience in training a diverse group of graduate and postdoctoral students. Most of the trainees in the lab have been supported by various fellowships, ranging from Immunology or CMB graduate training grants, F31 and NSF awards, as well as the Washington Research Fellowship. In addition to providing robust scientific mentorship, I strongly support diversity and equity in my laboratory and commit to training, mentoring, and providing a safe and supportive environment for all my trainees. I strive to train mentees in methods for rigorous and unbiased experimental design, analysis, interpretation, and reporting of results, as well as to aid trainees in identifying and transitioning into careers in biomedical research consistent with their skills, interests, and values.
Accepting Students For:
Rotation, Autumn
Rotation, Spring
Rotation, Summer
Rotation, Winter
Permanent
Lab Information
Location: University of Washington
Building: 750 Republican street
Room: E430
Box: 358059
Phone: 206-685-3610