faculty
Sean Gibbons
sgibbons@systemsbiology.org
Institute for Systems Biology,
Computational Biology
Genetics, Genomics & Evolution
Microbiology, Infection & Immunity
Microbial systems ecology and evolution in the mammalian gut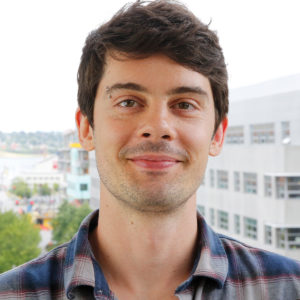 Faculty Contact Information
Lab Information
Accepting Students For:
Rotation, Autumn
Rotation, Spring
Rotation, Summer
Rotation, Winter
Research Summary
Microbial communities residing in the mammalian gut provide crucial services to their hosts. Loss of key bacterial diversity, changes in community structure, and undesirable evolutionary trajectories can result in persistent disease states. We take an ecological approach to human health, developing wet-lab and computational methods to study the eco-evolutionary forces underlying microbial community stability and function and developing strategies to engineer the gut ecosystem.