faculty
Jeff Rasmussen
rasmuss@uw.edu
University of Washington
,
Biology
Cell Signaling & Cell/Environment Interactions
Developmental Biology, Stem Cells & Aging
Neuroscience
Nerve-skin interactions during development and regeneration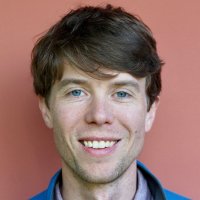 Faculty Contact Information
Research Summary
The Rasmussen lab uses the unique experimental advantages of zebrafish to gain cellular, molecular, and genetic insights into skin development and repair, with a particular focus on skin-neuron interactions.
DEI Statement
The lab values creating safe and affirming learning and work environments. We seek to recruit trainees from diverse backgrounds and with diverse skill sets. We take a growth mindset approach to mentorship and aim to develop new skills based on individuals' goals and projects.
Training Summary
2020 – 8th Boot Camp for New Faculty, Society for Developmental Biology: discussed lab management, implicit bias, cultural awareness, inclusion and effective mentoring
Accepting Students For:
Rotation, Autumn
Rotation, Spring
Rotation, Summer
Rotation, Winter
Permanent
Lab Information
Location: University of Washington
Building: Life Sciences Building
Room: 312
Box: 351800
Phone: 206-685-6091
https://jraslab.org/