faculty
Kevin Barry
kbarry@fredhutch.org
Fred Hutch
Cancer Biology
Microbiology, Infection & Immunity
Innate immune regulation of immune responses to cancer.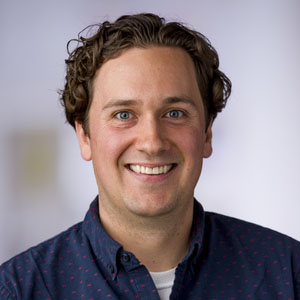 Faculty Contact Information
Research Summary
The research in our lab focuses on how a subtype of immune cells, termed innate immune cells, recognize cancer and regulate immune responses to this disease. We have identified a novel group (or axis) of innate immune cells, consisting of natural killer and dendritic cells, that mark melanoma patients who will respond to immunotherapy and have increased overall survival. In the lab we will continue to elucidate the pathways controlling innate immune responses to cancer, with a goal of generating novel therapies to boost protective immune responses to cancer.
DEI Statement
We all come into the lab with different backgrounds and experiences, giving each of us a unique way of thinking. I celebrate this uniqueness and believe that a diverse and inclusive lab environment is vital to promoting scientific creativity and progress. Given each of our unique backgrounds, I work with individuals to identify the best way to support their work to help them succeed. My goal as a mentor is to help my trainees achieve their goals and to become the best scientists that they can be. I am committed to creating a lab environment that is accepting, supportive, and values diversity.
Accepting Students For:
Rotation, Autumn
Rotation, Spring
Rotation, Summer
Rotation, Winter
Permanent
Lab Information