faculty
Gerry Smith
gsmith@fredhutch.org
Fred Hutch
,
Genome Sciences
,
Basic Sciences
Biophysical and Structural Biology
Gene Expression, Cell Cycle & Chromosome Biology
Genetics, Genomics & Evolution
Recombination and DNA break repair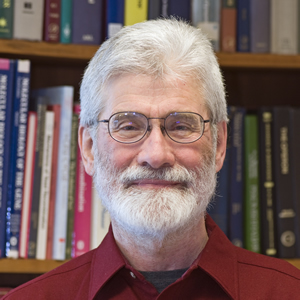 Faculty Contact Information
Research Summary
With genetics, enzymology, cytology, deep-sequencing, and single-molecule FRET, we study how broken DNA is repaired and how genetic recombinants arise. We study E. coli's DNA helicase-nuclease RecBCD and how special DNA sequences (Chi hotspots) control its conformation and activities. In fission yeast, we study how meiotic DNA break hotspots cluster and interact; how repeated pericentric DNA and rDNA are kept silent by heterochromatin and RNAi; and how Holliday junctions are distributed across the genome. Two aims are to understand the origin of certain diseases and to find novel antibiotics.
Publications
The following publications were retrieved from PubMed:
Accepting Students For:
Rotation, Autumn
Rotation, Spring
Rotation, Summer
Rotation, Winter
Lab Information