faculty
Richard Adeyemi
radeyemi@fredhutch.org
Fred Hutch
,
Basic Sciences
Cancer Biology
Gene Expression, Cell Cycle & Chromosome Biology
Genetics, Genomics & Evolution
Characterization of Genome Maintenance Mechanisms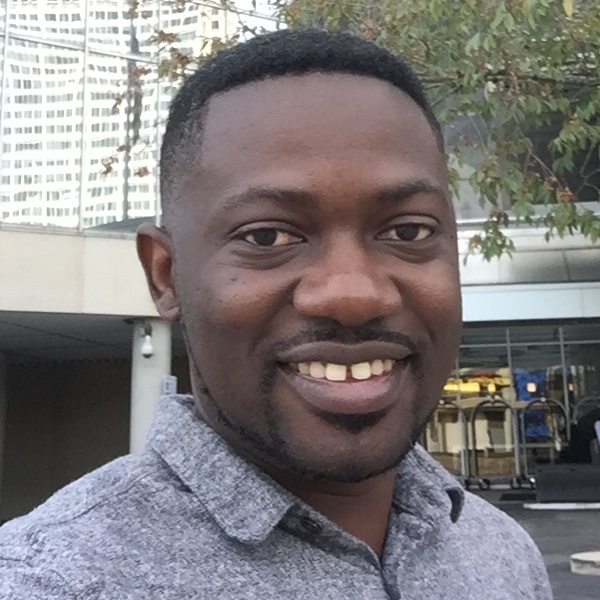 Faculty Contact Information
Research Summary
Accurate transmission of genetic information is critical for cellular survival and prevention of several diseases. Our lab is interested in understanding the molecular mechanisms of genome maintenance; how the DNA repair machinery is coordinated in response to different types of cellular insults, how these processes are dysregulated during genetic diseases, infections, aging and cancer, and how such knowledge can potentially be exploited towards novel therapies. To this end, we use interdisciplinary approaches to address the role of critical proteins in several genome maintenance pathways.
DEI Statement
The Adeyemi lab welcomes everyone regardless of their background. We believe that science thrives in a welcoming, collegial environment in which diverse opinions and approaches are welcomed and encouraged. As an underrepresented minority in the sciences, I benefited from having incredible mentors that valued diversity, and I am committed to and passionate about improving diversity by creating a lab environment that fosters inclusion and by mentoring scientists from historically underrepresented backgrounds in the sciences.
Training Summary
Bias Mitigation Education: Grounding & Commitment
Publications
The following publications were retrieved from PubMed:
Accepting Students For:
Rotation, Autumn
Rotation, Spring
Rotation, Summer
Rotation, Winter
Permanent
Lab Information