faculty
Charles Asbury
casbury@uw.edu
University of Washington
,
Physiology & Biophysics
Biophysical and Structural Biology
Cancer Biology
Gene Expression, Cell Cycle & Chromosome Biology
Molecular basis of chromosome segregation during cell division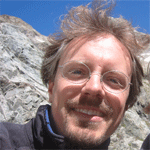 Faculty Contact Information
Research Summary
Our laboratory studies the mitotic spindle, an exquisite molecular machine that organizes and separates duplicated chromosomes during cell division, thereby ensuring equal partitioning of the genetic material. To uncover how this machine operates, we are reconstituting spindle functions using pure components and applying new biophysical tools for manipulating and tracking individual molecules, such as laser trapping and ultrasensitive fluorescence microscopy.
DEI Statement
Scientific progress depends on diversity – of ideas, interests, approaches, and expertise. My responsibility as a mentor and UW faculty member is to build and maintain a laboratory in which anyone strongly motivated can succeed, and where our differences are celebrated. Being a scientist is a privilege, both challenging and deeply rewarding. Unfortunately, access to scientific careers has not historically been equitable. By training and supporting a diverse community of successful young scientists, my hope is that I can help bring positive change.
Training Summary
UW Allies Program, Joined as a Faculty Volunteer – September 2022
Workshop and Discussion with Chadwick Allen, UW Associate Vice Provost for Faculty Advancement, "Best Practices for Faculty Searches" – October 2021
Physiology & Biophysics Department DEI Reading Group, Screening and Discussion of the Film, "Picture a Scientist" – September 2021
UW Safe Campus Training Workshop, "EPIC: Empowering Prevention & Inclusive Communities" – May 2021
Physiology & Biophysics Department DEI Reading Group, Discussion of the Essay, "Does Gender Matter" by Barres BA (2006) Nature 442:133-6. – April 2021
UW School of Medicine, Screening and Panel Discussion of the Film, "Black Men in White Coats" – March 2021
UW Safe Campus Training Workshop, "Building Healthy Workplaces: Community Strategies & Individual Skills to Prevent Sexual Harassment" – September 2020
Publications
The following publications were retrieved from PubMed:
Accepting Students For:
Rotation, Autumn
Rotation, Spring
Rotation, Summer
Rotation, Winter
Permanent
Lab Information