faculty
Mike Crowder
cmc53@uw.edu
University of Washington
,
Anesthesiology
,
Basic Sciences
Cell Signaling & Cell/Environment Interactions
Genetics, Genomics & Evolution
Neuroscience
Genetic approaches to hypoxic injury in C. elegans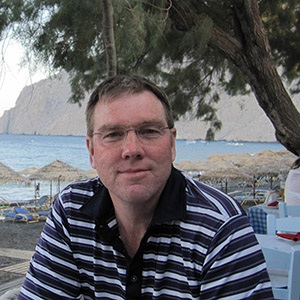 Faculty Contact Information
Research Summary
Hypoxia and reoxygenation create havoc in cells. This havoc if unrepaired will ultimately lead to cell dysfunction and death in diseases such as myocardial infarction and stroke. We have taken a relatively underutilized approach of performing forward genetic screens in the nematode C. elegans to discover novel mechanisms of hypoxic injury and protection. We have active projects exploring cell non-autonomous mechanisms of hypoxic injury, identification of new genes and new drugs affecting hypoxic injury, and defining the role of mitochondrial protein misfolding in hypoxic injury and ageing.
Accepting Students For:
Rotation, Autumn
Rotation, Spring
Rotation, Summer
Rotation, Winter
Permanent
Lab Information