faculty
Judit Villen
jvillen@uw.edu
University of Washington
,
Genome Sciences
Cancer Biology
Cell Signaling & Cell/Environment Interactions
Cell signaling and Proteomics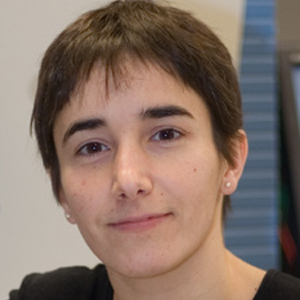 Faculty Contact Information
Building: Foege
Room: S133C
Box: 355065
Phone: 206-685-1490
Research Summary
The Villen lab is interested in the organization principles of signaling. We develop and apply proteomic technologies that provide a systems-level view of signaling to reveal signaling components, their connections, and their functional regulation. Our long-term goal is to understand the wiring diagram of a cell at such resolution that we can predict and control cellular output, encompassing molecules, shapes, and functions.
Publications
The following publications were retrieved from PubMed:
Accepting Students For:
Rotation, Autumn
Rotation, Spring
Rotation, Summer
Rotation, Winter
Permanent
Lab Information