faculty
Maitreya Dunham
maitreya@uw.edu
University of Washington
,
Genome Sciences
Gene Expression, Cell Cycle & Chromosome Biology
Genetic variation in yeast and humans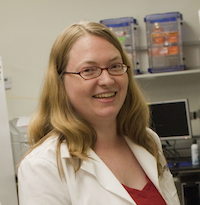 Faculty Contact Information
Research Summary
The Dunham lab develops & applies genomic tools to study genome evolution & genetic variation in yeast & humans. We utilize the budding yeasts as a testbed for technology development a&d as an experimentally tractable system for evolutionary genetics & genomics. Current projects include understanding the costs & benefits of aneuploidy, building new instruments for continuous culture, functionally characterizing centromeres across species, evolving yeast in a high school teaching lab, & developing high throughput methods for measuring the impact of genetic variation in yeast & humans.
Accepting Students For:
Rotation, Autumn
Rotation, Spring
Rotation, Winter
Permanent
Lab Information