faculty
Jason Smith
jgsmith2@uw.edu
University of Washington
,
Microbiology
Microbiology, Infection & Immunity
Host/Pathogen Interactions in the Intestine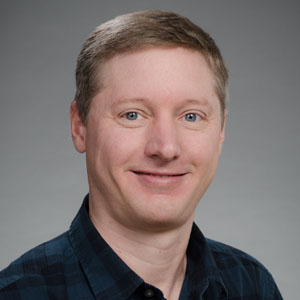 Faculty Contact Information
Research Summary
The Smith lab is primarily focused on host/pathogen interactions at mucosal surfaces. We use 3D intestinal enteroid culture methodology to examine sensing of and response to viruses and bacteria by intestinal epithelial cells. A major class of secreted host proteins that we study is a family of antimicrobial peptides called defensins, and we are investigating their role in viral infection and pathogenesis. We are also interested in the biology of intestinal Paneth cells and their role in Crohn's disease.
Training Summary
2019 – Center for Improvement of Mentored Experiences in Research (CIMER) Training (November 19)
2020 – UW Pr2ism – "Reflecting on STEM Instructor Identity, Positionality and Privilege" (July 29), "Understanding URM Undergraduate STEM Student Experiences" (July 31), and "Developing an Equitable STEM Curriculum" (August 5)
2020 – Empowering Prevention & Inclusive Communities (EPIC), Building Healthy Workplaces – Biomedical Research Programs (September 9)
Accepting Students For:
Rotation, Autumn
Rotation, Spring
Rotation, Summer
Rotation, Winter
Permanent
Lab Information