faculty
Justin Kollman
jkoll@uw.edu
University of Washington,
Biophysical and Structural Biology
(Area Director)
Microbiology, Infection & Immunity
Structural biology of intracellular organization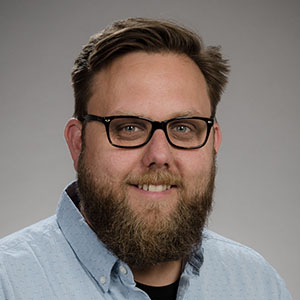 Faculty Contact Information
Lab Information
Accepting Students For:
Rotation, Spring
Rotation, Summer
Rotation, Winter
Permanent
Research Summary
We study the structures of large macromolecular complexes involved in intracellular organization, including cytoskeletal systems and polymers of metabolic enzymes, primarily using cryo-EM. On the cytoskeletal side our efforts are primarily focused on novel bacterial cytoskeletal systems that drive DNA segregation, organelle positioning, and cell shape determination. Our other major effort is on understanding the structure and function of enzymes in diverse biochemical pathways that form filamentous polymers which regulate enzyme function and play a role in coordinating metabolic activity.