faculty
Suzanne Hoppins
shoppins@uw.edu
University of Washington
,
Biochemistry
Cancer Biology
Cell Signaling & Cell/Environment Interactions
Developmental Biology, Stem Cells & Aging
Mechanism and regulation of mitochondrial fusion.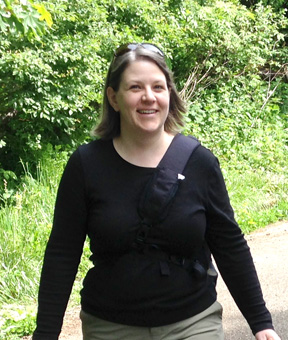 Faculty Contact Information
Research Summary
Mitochondrial membrane fusion is mechanistically unique and poorly understood. Mitochondrial dynamics are essential for mitochondrial function and are also integrated with other processes such as cell cycle progression, cellular immune responses, and apoptotic cell death. Impaired mitochondrial fusion leads to general mitochondrial dysfunction, which has been implicated in several significant public health burdens including Alzheimer's disease and cancer.
DEI Statement
As a mentor I have the opportunity to work with talented students who all have unique career and personal goals. This is a very rewarding aspect of my work. My goal is to facilitate the individual growth of each student as bench scientists and to help develop skills required for their chosen career path. I consider science a team endeavor and diverse teams are always stronger, more creative and more successful. We are lifelong learners in science and in life and I love learning from each other and our unique journeys that brought us to UW.
Training Summary
2019: University of Wisconsin CIMER training on Culturally Aware Mentoring: explored how one's cultural heritage impacts mentoring
2020: Inclusive teaching and mentoring
2020: Building Healthy Workplaces
2021: Lavender Rights Project: explored LGBTQ+ issues
Accepting Students For:
Rotation, Autumn
Rotation, Spring
Rotation, Summer
Rotation, Winter
Permanent
Lab Information
Location: University of Washington
Building: Health Sciences Building
Room: J379
Box: Box 357350
Phone: 206-616-8529
http://blogs.uw.edu/shoppins/