faculty
Suzanne Hoppins
shoppins@uw.edu
University of Washington,
Cancer Biology
Cell Signaling & Cell/Environment Interactions
Developmental Biology, Stem Cells & Aging
Mechanism and regulation of mitochondrial fusion.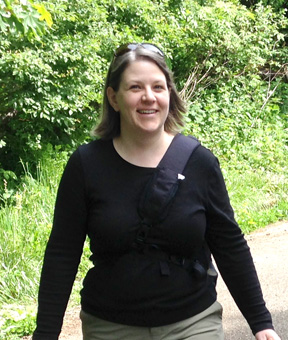 Faculty Contact Information
Lab Information
Location: University of Washington
Building: Health Sciences Building
Room: J379
Box: Box 357350
Phone: 206-616-8529
http://blogs.uw.edu/shoppins/
Accepting Students For:
Rotation, Autumn
Rotation, Spring
Rotation, Winter
Permanent
Publications
The following publications were retrieved from PubMed:
Research Summary
Mitochondrial membrane fusion is mechanistically unique and poorly understood. Mitochondrial dynamics are essential for mitochondrial function and are also integrated with other processes such as cell cycle progression, cellular immune responses, and apoptotic cell death. Impaired mitochondrial fusion leads to general mitochondrial dysfunction, which has been implicated in several significant public health burdens including Alzheimer's disease and cancer.