faculty
Nina Salama
nsalama@fredhutch.org
Fred Hutch
,
Microbiology
,
Human Biology
Cancer Biology
Microbiology, Infection & Immunity
Pathogenesis of Helicobacter pylori stomach infection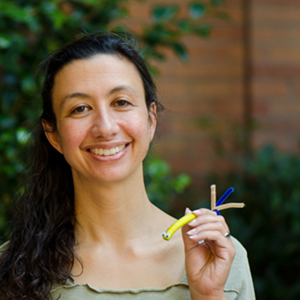 Faculty Contact Information
Research Summary
Helicobacter pylori infection is the major risk factor for stomach cancer, the fourth leading cancer killer worldwide. We study how this bacterium diversifies its genome and maintains helical cell shape, two adaptations that allow colonization in the unusual environment of the human stomach. We also explore the molecular cross talk between host and bacterium during chronic infection that drives disease. Our host interactions studies utilize immortalized cell lines, primary human gastric cells in 3D culture and mouse models to probe colonization and progression of preneoplastic lesions.
DEI Statement
As an immigrant from Northern Africa, a mother, a daughter of medical professionals, and a trainee of top 20 institutions I have experienced bias and privilege along my journey. I have greatly benefitted from mentors that encouraged pursuit of my own ideas and provided support and encouragement when I struggled. In my own lab I strive to pay it forward by recruiting talent from backgrounds underrepresented in STEM fields. To promote success from all trainees we foster an environment where we celebrate each other's successes, share the joy of discovery, and graciously give and receive help.
Training Summary
Since 2001, 10 PhDs graduated and 3 currently in training. For graduated 1-3 first author, 1-7 total papers. Fellowships: 7 T32, 3 NSF, 2 F31, 1 NDSEG. Former students have continued to pursue careers conducting research in academia (5), research in industry (1), project management (1), science communication (1) and regulatory compliance (1).
Diversity and mentor training I have completed include WA Governor's Office of Indian Affairs training (2018), CIMER Research Mentor Training (2019), CIMER Culturally Aware Mentoring (2020), Fred Hutch Bias Mitigation Education (2021).
Publications
The following publications were retrieved from PubMed:
Accepting Students For:
Rotation, Autumn
Rotation, Spring
Rotation, Winter
Permanent
Lab Information