faculty
Nina Salama
nsalama@fredhutch.org
Fred Hutch
,
Microbiology
,
Human Biology
Cancer Biology
Microbiology, Infection & Immunity
Pathogenesis of Helicobacter pylori stomach infection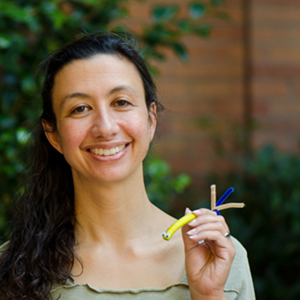 Faculty Contact Information
Research Summary
Helicobacter pylori infection is the major risk factor for stomach cancer, the third leading cancer killer worldwide. We study how this bacterium diversifies its genome and maintains helical cell shape, two adaptations that allow colonization in the unusual environment of the human stomach. We also explore the molecular cross talk between host and bacterium during chronic infection that drives disease. Our host interactions studies utilize immortalized cell lines, primary human gastric cells in 3D culture and mouse models to probe colonization and progression of preneoplastic lesions.
Publications
The following publications were retrieved from PubMed:
Accepting Students For:
Rotation, Autumn
Rotation, Spring
Rotation, Summer
Rotation, Winter
Permanent
Lab Information