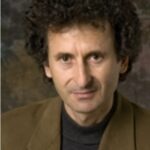 Vincenzo Cirulli
University of Washington
- Cancer Biology
- Cell Signaling & Cell/Environment Interactions
- Developmental Biology, Stem Cells & Aging
Role of cell adhesion moleculs in the development and function of the pancreatic islet cell lineage.
---
vcirulli@uw.edu
206-685-6638
---
Is this lab accepting permanent students? Yes
Is this lab accepting rotation students? Yes
---
Diversity, Equity, and Inclusion Statement
Throughout my career I have strived to promote values of social justice, equality, and inclusion, as well as integrity in supporting the development of underrepresented minorities in science. To this day, I continue to hire and train students, fellows and staff members from diverse ethnicities, cultural backgrounds, and sexual orientation (Cuba, Spain, Switzerland, China, Italy, Mexico, USA). My modus vivendi is that social justice can only be achieved in a culturally and socially equitable environment that promotes and cherish the values of diversity at personal and professional level.