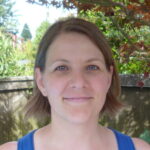 Suzzane Hoppins
University of Washington
| Biochemistry

- Cancer Biology

- Cell Signaling & Cell/Environment Interactions

- Developmental Biology, Stem Cells & Aging

Mechanism and regulation of mitochondrial fusion.
---
shoppins@uw.edu
206-616-7565
---
Is this lab accepting permanent students? Yes
Is this lab accepting rotation students? Yes
Winter
Spring
Summer
Fall
---
Diversity, Equity, and Inclusion Statement
As a mentor I have the opportunity to work with talented students who all have unique career and personal goals. This is a very rewarding aspect of my work. My goal is to facilitate the individual growth of each student as bench scientists and to help develop skills required for their chosen career path. I consider science a team endeavor and diverse teams are always stronger, more creative and more successful. We are lifelong learners in science and in life and I love learning from each other and our unique journeys that brought us to UW.