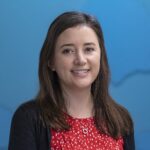 Shannon Oda
Seattle Children's Research Institute
| Pediatrics

- Cancer Biology

- Cell Signaling & Cell/Environment Interactions

- Computational Biology

- Microbiology, Infection & Immunity

Developing engineering strategies to enhance adoptive cell therapy (e.g. T cell) efficacy and catalyze endogenous anti-tumor immune responses.
---
---
Is this lab accepting permanent students? Yes
Is this lab accepting rotation students? Yes
---
Diversity, Equity, and Inclusion Statement
Our goal is to conduct innovative science in an inclusive environment that values and encourages diverse opinions, perspectives, and approaches. We welcome all forms of diversity, including but not limited to diversity of culture, ethnicity, nationality, gender identity, sexual orientation, religion, socioeconomic status, physical ability, age, and mental wellbeing.