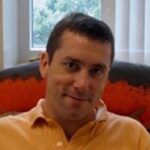 Matthew Parsek
University of Washington
- Cell Signaling & Cell/Environment Interactions
- Genetics, Genomics & Evolution
- Microbiology, Infection & Immunity
Bacterial communities and their relationship to disease.
---
parsem@uw.edu
206-221-7871
---
Is this lab accepting permanent students? Yes
Is this lab accepting rotation students? Yes
Winter
Spring
Summer
Fall
---
Diversity, Equity, and Inclusion Statement
My lab fosters a culture of scientific creativity and curiosity. We look to attract the best scientists at all levels of training and give them top-notch mentoring and the freedom to pursue the scientific questions they find most interesting. Everyone is welcome— as my lab is an inclusive workplace, our lab mates are comfortable bringing their authentic selves to work. We feel that the freedom to express who you are is integral to creativity, clear communication, and the scientific process.