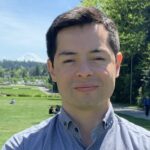 Oscar Vivas
University of Washington
| Pharmacology

- Biophysical and Structural Biology

- Cell Signaling & Cell/Environment Interactions

- Developmental Biology, Stem Cells & Aging

- Neuroscience

Join our laboratory, where we employ a multi-level approach, exploring from the molecules that regulate neuronal excitability to cellular physiology. We are deeply passionate about autonomic neuroscience, cardiovascular neural control, and aging research. Uncovering novel mechanisms continuously thrills us, and we extend a warm invitation to motivated students to apply. Gain invaluable hands-on experience and make a meaningful impact in these exciting fields alongside our dedicated team.
---
vivas@uw.edu
206-543-0958
---
Is this lab accepting permanent students? Yes
Is this lab accepting rotation students? Yes
---
Diversity, Equity, and Inclusion Statement
I am a first-generation college student from Colombia. I am also a father of a young girl and the husband of an excellent scientist. I have experienced first-hand many socio-economic and racial barriers to reaching my dream of becoming a scientist. I am aware that to keep moving forward, I will have to face many more. That awareness and individual experiences boost me to connect personally with trainees from underrepresented groups. I am committed to helping interns, grad students, and postdocs from underrepresented groups learn about the steps, requirements, and common expectations to achieve high standards in science while we work to help the system adapt to diverse groups.