student
Anja Ollodart
anjao@uw.edu
University of Washington,
Genome Sciences
Genetics, Genomics & Evolution
Entry Quarter: Autumn 2015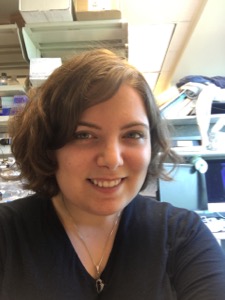 Lab Information
Publications
The following publications were retrieved from PubMed:
Research Summary
My project focuses on developing a high-throughput and multiplexed way of determining mutation rate of genetically diverse microbial organisms using continuous culture. The first application of this method is to do a screen of variants in the DNA Mismatch repair pathway in yeast. Variants within this pathway are responsible for Lynch syndrome – a predisposition to a variety of cancers including colon cancer. A first pass at their functionality in yeast will allow a more focused view on potentially pathogenic variants of this pathway.