student
Andrew Bondesson
abondess@uw.edu
Fred Hutch
,
Human Biology
Cancer Biology
Cell Signaling & Cell/Environment Interactions
Gene Expression, Cell Cycle & Chromosome Biology
Entry Quarter: Autumn 2016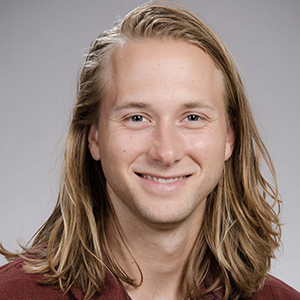 Current Position
Publications
The following publications were retrieved from PubMed:
Research Summary
My work focuses on discovering molecular mechanisms of Hippo pathway signaling and its implications on drug resistance, epithelial to mesenychymal transition and metastasis. I am employing a systems level approach making use of discovery-based, transcriptomic and phosphoproteomic/mass-spec data analysis, as well as hypothesis driven bench-top validation. I have also developed new techniques in tumor tissue slicing techniques, a medium throughput platform for drug development incorporating tumor microenvironments.
Lab Information
Rotation Labs