student
Thomas Bello
ThomasLBello@gmail.com
Fred Hutch
,
Human Biology
Cancer Biology
Cell Signaling & Cell/Environment Interactions
Computational Biology
Entry Quarter: Autumn 2016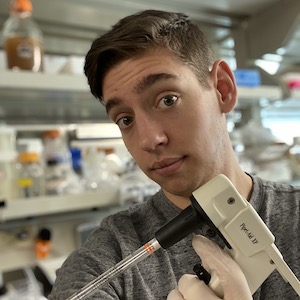 Current Position
Publications
The following publications were retrieved from PubMed:
Publications Link
Research Summary
I worked in Dr. Taran Gujral's lab in the Human Biology Division of the Fred Hutch. My thesis was titled "Developing and applying systems-based approaches to kinase-centered biology". I developed and implemented a web app in R that allows researchers to make data-driven decisions about the selectivity of kinase inhibitors: https://kinhibition.fredhutch.org/. I also used a combination of experimental approaches and computational modeling to study kinase signaling and its role in various malignancies, including the late-stage prostate cancer progression and the migration and metastasis of hepatocellular carcinoma. Throughout these projects, I learned to apply my strong background in computational analysis to solve real-world problems and make data-driven decisions.
Lab Information
Rotation Labs