faculty
Emily Hatch
ehatch@fredhutch.org
Fred Hutch
,
Basic Sciences
Cancer Biology
Gene Expression, Cell Cycle & Chromosome Biology
Nuclear envelope dynamics in mammalian cells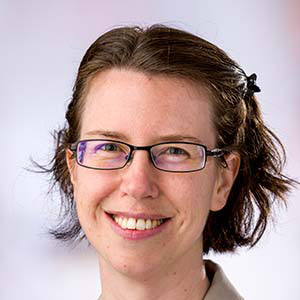 Faculty Contact Information
Building: Weintraub
Room: B2-155
Box: A2-025
Phone: 206-667-5116
Alt Phone: 206-667-5116
Research Summary
We are at the beginning of redefining the nuclear envelope as a dynamic structure and determining how defects in nuclear envelope stability impact cell function. My lab uses a combination of cell biology, biochemistry, and genomics tools to address the following questions: 1) What are the mechanisms that drive nuclear envelope remodeling and dynamics? and 2) What are the consequences of losing nucleus compartmentalization at the cellular level and how does this contribute to cancer progression?
Publications
The following publications were retrieved from PubMed:
Accepting Students For:
Rotation, Autumn
Rotation, Spring
Rotation, Summer
Rotation, Winter
Permanent
Lab Information