faculty
Liangcai Gu
gulc@uw.edu
University of Washington
,
Biochemistry
Computational Biology
Developmental Biology, Stem Cells & Aging
Genetics, Genomics & Evolution
Neuroscience
Protein sensors and spatial omics for aging, pain, and addiction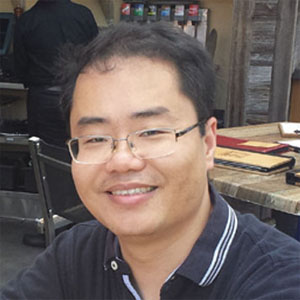 Faculty Contact Information
Research Summary
We develop and use integrated approaches for spatiotemporal, multimodal measure and control of complex living systems from molecules to tissues. We recently created protein-based sensors and actuators for chemical sensing and chemogenetic or optogenetic manipulation of cell behaviors in behaving animals. We developed polony gel (clonal DNA cluster array of ≤ 1-µm features)-based spatial barcoding and sequencing to spatially map single-cell transcriptomes and proteomes in morphologically intact tissues to study physiological, pathological, and pharmacological changes. Techniques frequently used in current projects include protein display and high-throughput screening, polony gel fabrication and sequencing, Pixel-seq, SMI-seq, mass spectrometry, and fluorescence imaging. We are applying new tools to study cellular senescence in tissues and brain mechanisms of chronic pain and addiction, to improve safety and efficacy of gene and cell therapies, and to guide the evolution of multi-enzyme machinery making high-value chemicals.
DEI Statement
The mission of our training and research is to educate new-generation of scientists—with diversity, equity, and inclusion as our core values—and to develop accessible transformative technologies to advance the understanding and treatment of aging, chronic pain, and drug addiction. Our laboratory aims to provide a highly inclusive environment to help trainees to thrive personally and academically.
Training Summary
More Alike Than Not: Intersectional Equity Training (School of Medicine DEI training) – 2021
Implicit Bias Training Course – 2021
Publications
The following publications were retrieved from PubMed:
Accepting Students For:
Rotation, Autumn
Rotation, Spring
Rotation, Summer
Rotation, Winter
Permanent
Lab Information