faculty
Liangcai Gu
gulc@uw.edu
University of Washington
,
Biochemistry
Biophysical and Structural Biology
Microbiology, Infection & Immunity
Protein interaction profiling and engineering using in situ sequencing technologies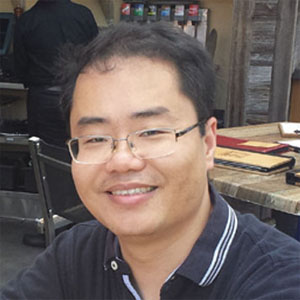 Faculty Contact Information
Research Summary
We use quantitative protein interaction profiling to understand molecular recognition and guide computational protein design. We develop protein interaction sequencing technologies by coupling protein barcoding and in situ sequencing techniques to measure single-molecule proteins and complexes in massively parallel. Our current research is focused in three major areas: (1) engineering of ligand-responsive protein assemblies, (2) human protein interactome profiling and drug screening, and (3) functional profiling of antigen receptors.
Publications
The following publications were retrieved from PubMed:
Accepting Students For:
Rotation, Autumn
Rotation, Spring
Rotation, Winter
Permanent
Lab Information