student
Andrew Smith
smith.andrewalan@gmail.com
Fred Hutch
,
Human Biology
Cancer Biology
Developmental Biology, Stem Cells & Aging
Gene Expression, Cell Cycle & Chromosome Biology
Entry Quarter: Autumn 2017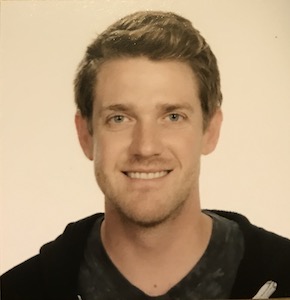 Current Position
Publications
The following publications were retrieved from PubMed:
Dynamic MAPK signaling activity underlies a transition from growth arrest to proliferation in Drosophila scribble mutant tumors.
Ji T, Zhang L, Deng M, Huang S, Wang Y, Pham TT, Smith AA, Sridhar V, Cabernard C, Wang J, Yan Y.
Dis Model Mech. 2019 Aug 29; 8(12)
Publications Link
Research Summary
Exploring the transcription of DUX4 and its consequential role in the early embryo, iPSC, spermatogenesis and oncogenesis (they are all related).
Lab Information
Rotation Labs